Fun @ your library
Photo Gallery
Take a look at some of the fun events here at the library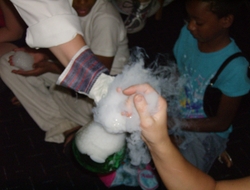 Children touch "alien soap" during presentation from "Mad Scientist"
Rocket ships and Alien hats on display from Arts and Craft Day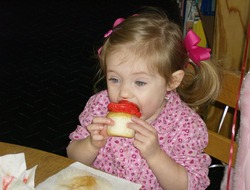 Anna Asher Baine enjoys a cupcake during Mommy & Me Storytime. We celebrated Dr. Seuss' Birthday March 5th.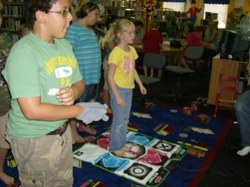 Dakota Talley and Molly Stallings compete on Dance Dance Revolution at the library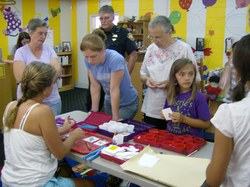 Libby Lynch teaches teens the art of jewelry making during a program here at the library.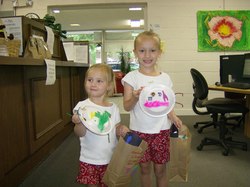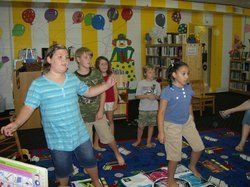 Madi Duff and Lauren Talley play DDR